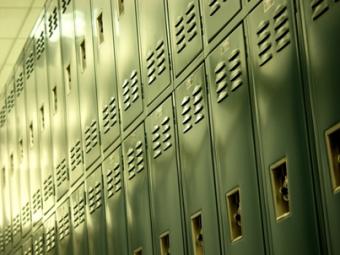 Locker organizers are a great way to ensure you get where you need to be on time. Rather than stuffing items into a locker helter-skelter, or having the contents fall out when the door is opened, organizers make it possible to grab just what you need and be on your way.
Styles of Locker Organizers
Locker organizer accessories come in numerous styles that make it possible to individualize your locker to be just the way you like it. Locker organization not only helps students from day to day, but also aids people in the workforce or at the gym who regularly use lockers. Accessories available to help in the organization process include:
Mirrors
Adjustable shelves
Door accessories
Magnetic Bins
Drawers
Some organizers are made of plastic and stand inside your locker to add shelf space. Others are made of canvas, denim, or other fabric and hang inside your locker. Which one you choose should depend on your unique storage needs and preferences.
Where to Find
You don't have to go far to find organizational help for your locker. Stores like Wal-mart and K-mart carry basic items, and a number of specialty stores offer items designed with specific locker needs in mind.
Locker Dog
Locker Dog is a website that specializes in locker organizing materials. They have a number of specialized organizers.
Law Enforcement Locker: Law enforcement organizer is black and includes areas to store your weapon as well as ammunition. Special pockets provide storage for:

Handcuffs
Pens
Ticket book
Flashlight
Radio
Personal items

Gym Locker: Need an organizer for your gym locker? This one has three rows of pockets and one is large enough to hold shoes. It is the half size that most gym lockers are. Comes two colors and two patterns:

Paisley
Tropical
Green
Black

School Locker: Colorful organizer for students fits in a full size school locker. There are several pockets of different sizes as well as a place for a picture frame or mirror at the top. Comes in four colors:
Organize It
Organize It
makes locker organizing helps that hang in your locker and others that create shelving. These organizers provide shelves strong enough to hold notebooks, books, and other supplies and at the same time, frees up valuable locker space for backpacks and other essentials. Organize It has organizers that can installed several ways.
Other Organizers for Lockers
Of course many companies make organizers for lockers. Here are some places to find these helpful items:
Make Your Own Organizer
Another option is to make your own organizer. If you're looking for ideas, several patterns and ideas can be found on the Internet. If you can use a sewing machine, or do crafts you can turn an old pair of jeans into a locker organizer, or make one from your favorite fabric.
Free Patterns
Some websites with free patterns for locker organizers are:
Recycled denim organizer is made from old jeans and embellished. This is a fun way to recycle old jeans as well as be more organized.
Stars and Stripes locker organizer to sew.
Back to School Craft ideas including and an organizer kids can make themselves.
Recycling to Make Organizers
You can also use things you may all ready have in your home to create locker organizers.
Shoe box
Oatmeal carton
Plastic food tubs with lids
Coffee cans
Labels
Juice cans for holding pencils
Magnets
Add a press light with double stick tape
Save Time and Eliminate Stress
Instead of feeling frustrated because you can't find what you're looking for in a crowded locker, an organized locker lets you feel like you are in control of your life. Adding an organizer to your locker is a step toward living more efficiently. It not only saves time but it also makes life a little less stressful.